Muskegon Maritime Academy
The Muskegon Maritime Academy offers K-5 students an opportunity to develop robust Reading, Science, Technology, Engineering, and Math skills. We achieve this in tandem with water education and maritime research, in an environment that models the military values of discipline, respect, honor, and service.
Dr. Frank P. Marczak
President
Eric Hood
Vice-President
Yvonne Crawford
Secretary
Tyrone Rule Sr.
Treasurer
Authorizer
Saginaw Valley State University
Board Meetings
Meetings are at 3:00pm
571 E. Apple Avenue
Muskegon, MI 49442
Calendar

Previous

December

2023

Next

S
M
T
W
T
F
S
1
2
3
4
5
6
7
8
9
10
11
12
13
14
15
16
17
18
19
20
21
22
23
24
25

Dec 25

Calendar:

MMA School Calendar

26

Dec 26

Calendar:

MMA School Calendar

27

Dec 27

Calendar:

MMA School Calendar

28

Dec 28

Calendar:

MMA School Calendar

29

Dec 29

Calendar:

MMA School Calendar

30

Dec 30

Calendar:

MMA School Calendar

31

Dec 31

Calendar:

MMA School Calendar
Remi Adeleke
United States Navy SEAL(Ret.) B.S., M.S.
Col. Larry R. Donnithorne
The United States Military Academy(Ret.) B.S., M.S., M.A., Ed D
David A. Allison
United States Secret Service(Ret.) B.A., CITP, USSS, CHDS
Kat Longshore
Center for Enhanced Performance. The United States Military Academy. B.S., M.S., Ph.D.
Partnerships
United States Naval Sea Cadet Corps
Memberships
Michigan Reading Association
Michigan Council of Teachers of Mathematics
Special Thanks
Poverty Solutions at the University of Michigan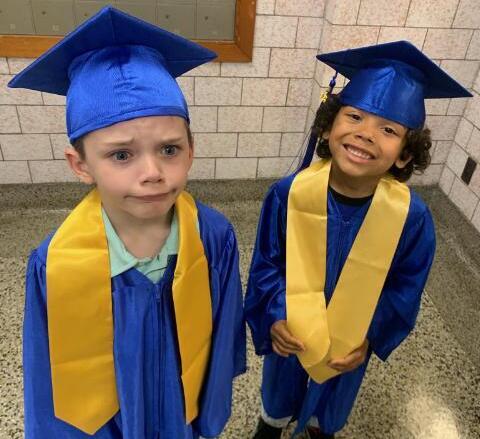 We Promise
From Kindergarten to 5th grade, we will provide a transformative educational experience for your child. Our school will help your child gain strong reading and mathematics skills, along with discipline, etiquette, manners, and high esteem and self-confidence. The Muskegon Maritime Academy is the "Harvard" of elementary school.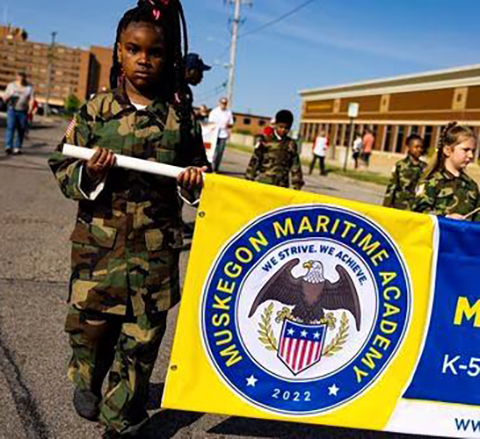 We Strive
We intend to raise the bar of expectations from our parents, our educators, and our students. Excellence will be mandatory! When educators and parents aim high, students reach their potential.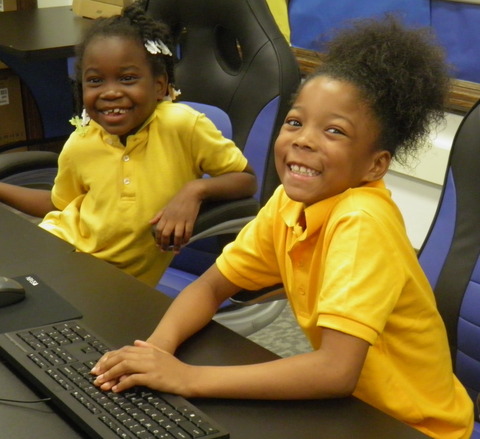 We Achieve
Imagine a school where students receive personalized support, where no student will be ignored or left behind. Where communicating with parents is paramount and excellence, discipline, and respect are the cultural norm.
We Deliver
Enhanced focus and commitment to reading and math
Separate classes for boys and girls
Cadet Leadership Training
Tutoring provided at no additional cost
Etiquette and Manners Instruction
Martial Arts & Self-Defense Instruction
Saturday educational and enrichment programs
Family Resource Center to assist families in need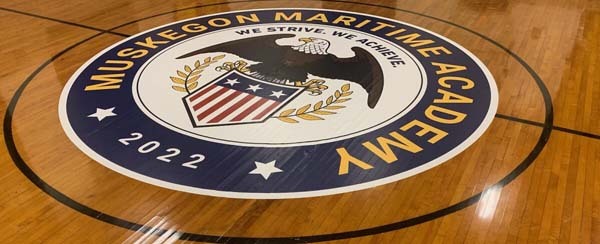 What Makes Our School Different?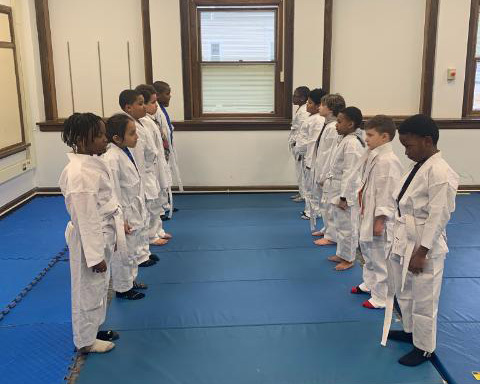 Muskegon Maritime Academy(MMA) is the only naval-military-based charter school in Michigan. We combine high academic standards with a program of discipline, manners and structure.
In addition to reading, science, math, and technology. Our program includes military drills, etiquette & manners, and martial arts. These unique programs help build character, respect, and better students.
If you're looking for a school that provides a strong academic program and instills discipline, manners, and a military-like structure, our school is the best choice in Muskegon County.